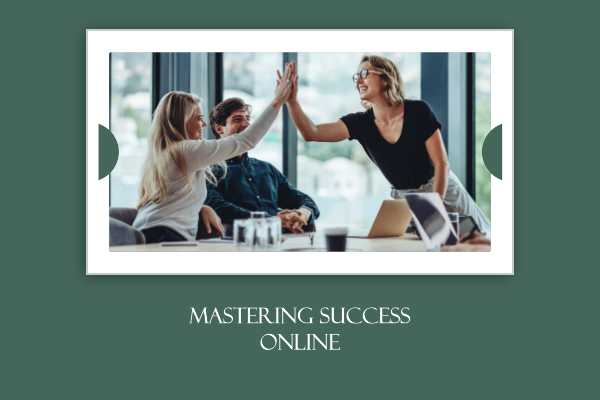 Benefits of Mastering An Online M.Com Degree
In today's fast-paced world, where time is of the essence, and flexibility is paramount, pursuing a Master of Commerce (M.Com) degree online has emerged as a convenient and effective option for ambitious individuals. By mastering an Online M.Com Degree program, students not only gain a solid academic foundation but also unlock a world of opportunities and insights that can propel their careers to new heights. In this blog, we will delve into the benefits of pursuing an online M.Com, compare it with traditional studies, explore reputable online degree programs offered by esteemed universities like Lovely Professional University (LPU), Manipal University, and Jain University, and provide actionable tips for success in online M.Com studies.
Mastering Success Online M.Com Insights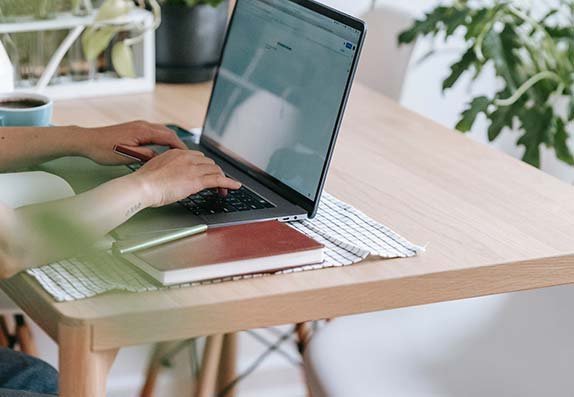 Flexibility and Convenience: Online M.Com programs offer the flexibility to study at your own pace, allowing you to balance your studies with work, family, or other commitments. You have the freedom to access course materials and lectures anytime, anywhere, making it ideal for busy professionals.
Customized Learning Experience: Online M.Com programs often offer a range of electives, allowing students to tailor their studies to their specific interests and career goals. This personalized approach enhances the learning experience and prepares students for specialized roles in various industries.
Access to Quality Education: Reputable universities like LPU, Manipal, and Jain have embraced online education, ensuring that students receive the same high-quality education as their on-campus counterparts. Online degree programs are designed and delivered by experienced faculty members who utilize advanced teaching methodologies and interactive online platforms to engage and support students.
Online vs. Traditional M.Com Studies: While traditional M.Com studies hold their own merits, online M.Com programs provide distinct advantages. Online programs eliminate geographical constraints, enabling students to pursue their desired degree regardless of their location. Moreover, online programs often offer cost-effective options, making education more accessible to a broader audience.
Availability of Online M.Com Courses: Universities like LPU, Manipal, and Jain have recognized the growing demand for online education and have developed comprehensive M.Com courses that cover a wide range of subjects, including finance, marketing, accounting, and entrepreneurship. These courses are designed to equip students with practical skills and knowledge that are directly applicable to real-world business scenarios.
Relevance in Today's Job Market: With the increasing digitization of business processes and the rise of remote work, online M.Com degrees have gained immense relevance in today's job market. Employers recognize the adaptability and self-discipline required to succeed in online education, making online M.Com graduates highly sought after. The skills acquired through online studies, such as time management, effective communication, and digital literacy, are essential in today's evolving professional landscape.
Actionable Tips For Success In Online M.Com Studies:
Establish a Study Routine: Set aside dedicated time for studying each day, creating a structured routine that suits your personal preferences. This will help you stay organized and focused throughout the program.
Actively Participate: Engage with your peers and instructors through online discussion forums, virtual group projects, and networking events. Active participation fosters a sense of community and enhances your overall learning experience.
Seek Support and Resources: Take advantage of the resources provided by your online M.Com programs, such as academic support services, online libraries, and career counseling. These resources are invaluable in enhancing your understanding and addressing any challenges you may encounter.
Conclusion
Mastering success through an online M.Com program offers numerous benefits and insights that can shape your career trajectory. The flexibility, customized learning experience, and access to the quality education provided by universities like LPU, Manipal, and Jain make online M.Com programs an attractive option for ambitious individuals. By following actionable tips for success in online M.Com studies, you can make the most of your educational journey and open doors to exciting career opportunities.
In a world where digital transformation is revolutionizing industries, online M.Com degrees have become a smart choice for individuals seeking higher education. By partnering with esteemed universities like Lovely Professional University, Manipal University, and Jain University, you can embark on an enriching online learning experience that aligns with your aspirations.
So, what are you waiting for? Take the leap into the world of Online Degree M.Com studies and unlock your potential for success. Remember, the key lies in staying disciplined, leveraging the resources available to you, and actively engaging in your learning journey. Whether you're a working professional looking to upskill or a recent graduate seeking specialization, an online M.Com program can be your ticket to mastering success in the ever-evolving business landscape.
Start your online M.Com journey today with universities like LPU, Manipal, and Jain, where opportunities await and knowledge is just a click away. Don't let geographical limitations or busy schedules hinder your pursuit of higher education. Embrace the power of online learning, and let your M.Com degree be the catalyst for a thriving career.