Online M.com Aligarh Muslim University Aligarh
M.Com is a master's degree in commerce. it is a two-year postgraduate programme for those interested in jobs in accounting, banking, investing, financial services, investment, economics, and marketing. M.Com courses are recommended for candidates who desire to pursue various leadership roles in multiple businesses. Working professionals with a bachelor's degree in commerce can take this course online to improve their job prospects. The M.Com programme is ideal for those interested in pursuing a career as a financial manager. Candidates dissatisfied with their Bachelor's degree in a specific field might pick an M.Com Specialization based on their interests. M.Com is one of India's most widely studied courses in India, allowing students to work in practically every area of the economy.This programme provides students with a high-quality education that meets the needs of business and industry's managerial cadre. In the discipline of business studies, it also serves as a research and teaching tool.
Eligibility
Any Candidate who has passed B.Com from any University or institute recognized by Aligarh Muslim University, Aligarh.
Career Prospects
Chartered Accountancy.
Pursue an ACCA course.
Corporate Secretary.
Chief Financial Officer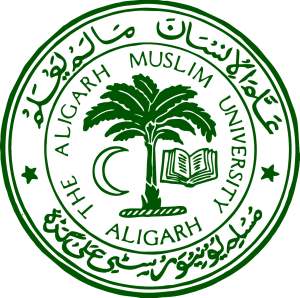 About Aligarh Muslim University
The university grew out of the work of Sir Syed Ahmad Khan, the great Muslim reformer and statesman, who in the aftermath of the Indian War of Independence of 1857 felt that it was important for Muslims to gain education and become involved in public life and government services in India. Raja Jai Kishan helped Sir Syed in establishing the university
The British decision to replace the use of Persian in 1842 for government employment and as the language of Courts of Law caused deep anxiety among Muslims of the sub-continent. Sir Syed saw a need for Muslims to acquire proficiency in the English language and Western sciences if the community were to maintain its social and political clout, particularly in Northern India. He began to prepare the foundation for the formation of a Muslim University by starting schools at Moradabad (1858) and Ghazipur (1863). His purpose for the establishment of the Scientific Society in 1864, in Aligarh, was to translate Western works into Indian languages as a prelude to prepare the community to accept Western education and to inculcate scientific temperament among the Muslims. The intense desire to ameliorate the social conditions of Indian Muslims led Sir Syed to publish the periodical, 'Tehzibul Akhlaq' in 1870.
In 1877, Sir Syed founded the Muhammadan Anglo-Oriental College in Aligarh and patterned the college after Oxford and Cambridge universities that he had visited on a trip to England. His objective was to build a college in tune with the education system but without compromising its Islamic values. Sir Syed's son, Syed Mahmood, who was an alumnus of Cambridge prepared a proposal for an independent university to thee ˜Muhammadan Anglo-Oriental College Fund Committee upon his return from England in 1872. This proposal was adopted and subsequently modified. Syed Mahmood continued to work along with his father in founding the college.
It was one of the first purely residential educational institutions set up either by the government or the public in India. Over the years it gave rise to a new educated class of Indian Muslims who were active in the political system of the British Raj. When viceroy to India Lord Curzon visited the college in 1901, he praised the work which was carried on and called it of "sovereign importance"
Total Fee
INR ₹ 23,000/-
Inclusive of all taxes
Fee Per Year
INR ₹11,500/-
Inclusive of all taxes