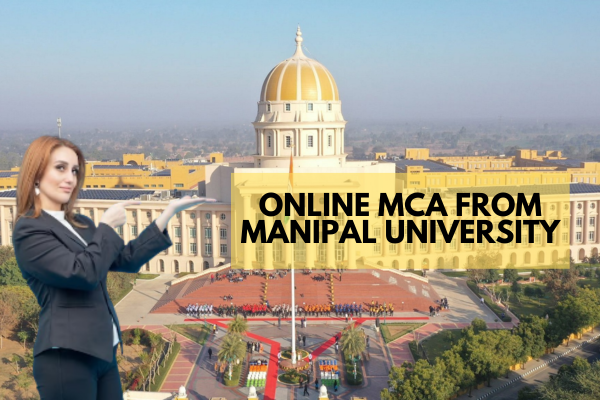 Online MCA From Manipal University
Are you ready to take your career in the field of computer applications to the next level? Look no further! Manipal University offers an exceptional Online MCA From Manipal University that caters to the needs of working professionals and aspiring students alike. In this blog, we'll delve into the details of Manipal University's Online MCA Program—from admission procedures and fees to placement opportunities.
Online Degree MCA From Manipal University
Manipal University is a world-famous Multi-program University situated in Manipal, Karnataka. With a rich history dating back to 1953, it has consistently upheld a reputation for academic excellence and innovation. The university's diverse range of programs spans various disciplines, from engineering and medicine to business and humanities, catering to the educational needs of students both in India and abroad.
At Manipal University, students benefit from world-class facilities, experienced faculty, and a strong commitment to research and development. The institution's emphasis on holistic education ensures that graduates not only excel academically but also possess the skills and knowledge needed to thrive in their chosen careers.
With a global perspective and a track record of producing successful professionals, Manipal University continues to be a leading force in the field of education. The greatest bonus that Manipal now offers is Online Degrees for various courses.
Why Choose Online MCA From Manipal University?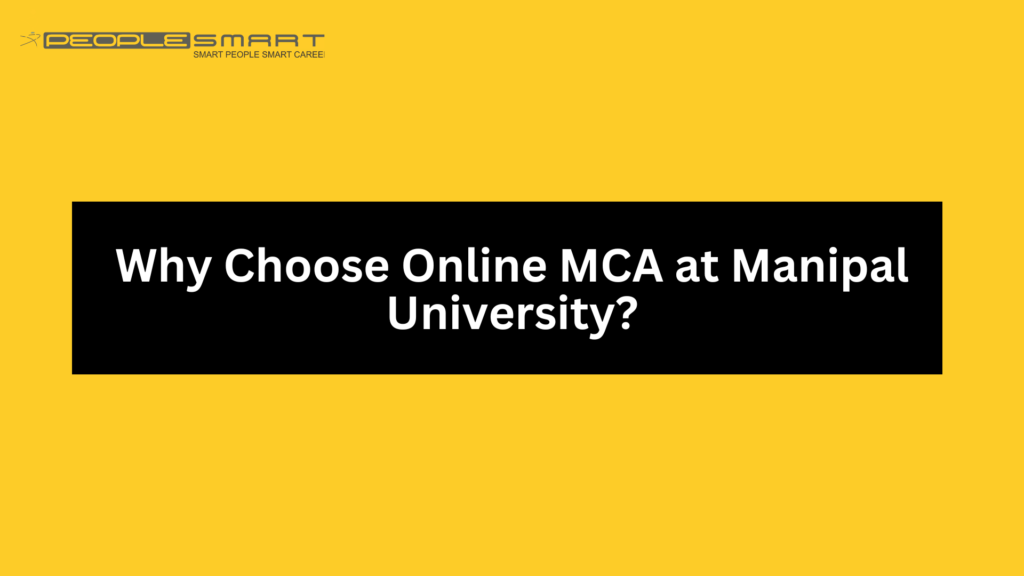 Flexibility and Convenience
The Online MCA Program at Manipal University provides you with the flexibility to balance your education with your professional and personal commitments. You can study at your own pace, allowing you to tailor your learning experience to your individual needs.
Globally Recognized Degree
A Master of Computer Application online from Manipal University carries immense value in the job market. The university is renowned for its quality education and has a global reputation, ensuring that your degree will be recognized and respected by employers worldwide.
Admission Process
Step 1: Online Application
Getting started with your MCA journey at Manipal University is straightforward. Begin by filling out the online application. Be very particular and accurate while filling in the details, wrong details might lead to the rejection of admission.
Step 2: Eligibility Criteria
To be eligible for the program, you should hold a Bachelor's degree in a relevant field. Ensure that you meet the specific eligibility criteria set by Manipal University for the MCA program.
Step 3: Entrance Examination
Applicants may need to clear an entrance examination, which evaluates their aptitude and knowledge in computer applications. Prepare diligently to excel in this crucial step.
Best 3 Specialization Online MCA
Computer Science & IT
Cyber Security
Data Analytics
Fees Structure Of MCA Manipal University
Understanding the Fees Structure Of Manipal University is essential for financial planning. The institution aspires to deliver high-quality education at a reasonable price. As the course is totally online, the fees would range between 1 to 1.5 Lakh INR for the whole course. Be sure to check the official website for the most up-to-date fee structure.
MCA Placement Opportunities at Manipal University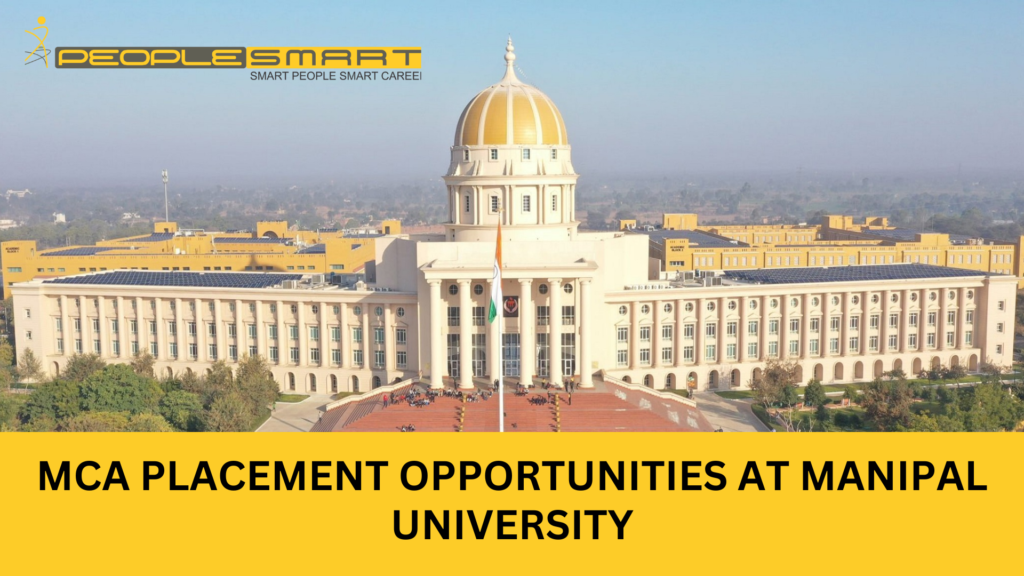 One of the key factors that make Manipal University stand out is its impressive track record in MCA placements. Graduates of the online MCA program have secured placements in renowned companies worldwide. The university's extensive network of industry connections plays a pivotal role in this success.
Online MCA From Manipal University
The Manipal online MCA program is designed to equip you with the latest skills and knowledge required in the field of computer applications. You'll learn from experienced faculty and gain hands-on experience with cutting-edge technologies.
Engage in interactive learning experiences, including virtual labs, webinars, and group discussions. These activities foster a collaborative environment and enhance your understanding of complex topics.
How to Apply for Online MCA at Manipal University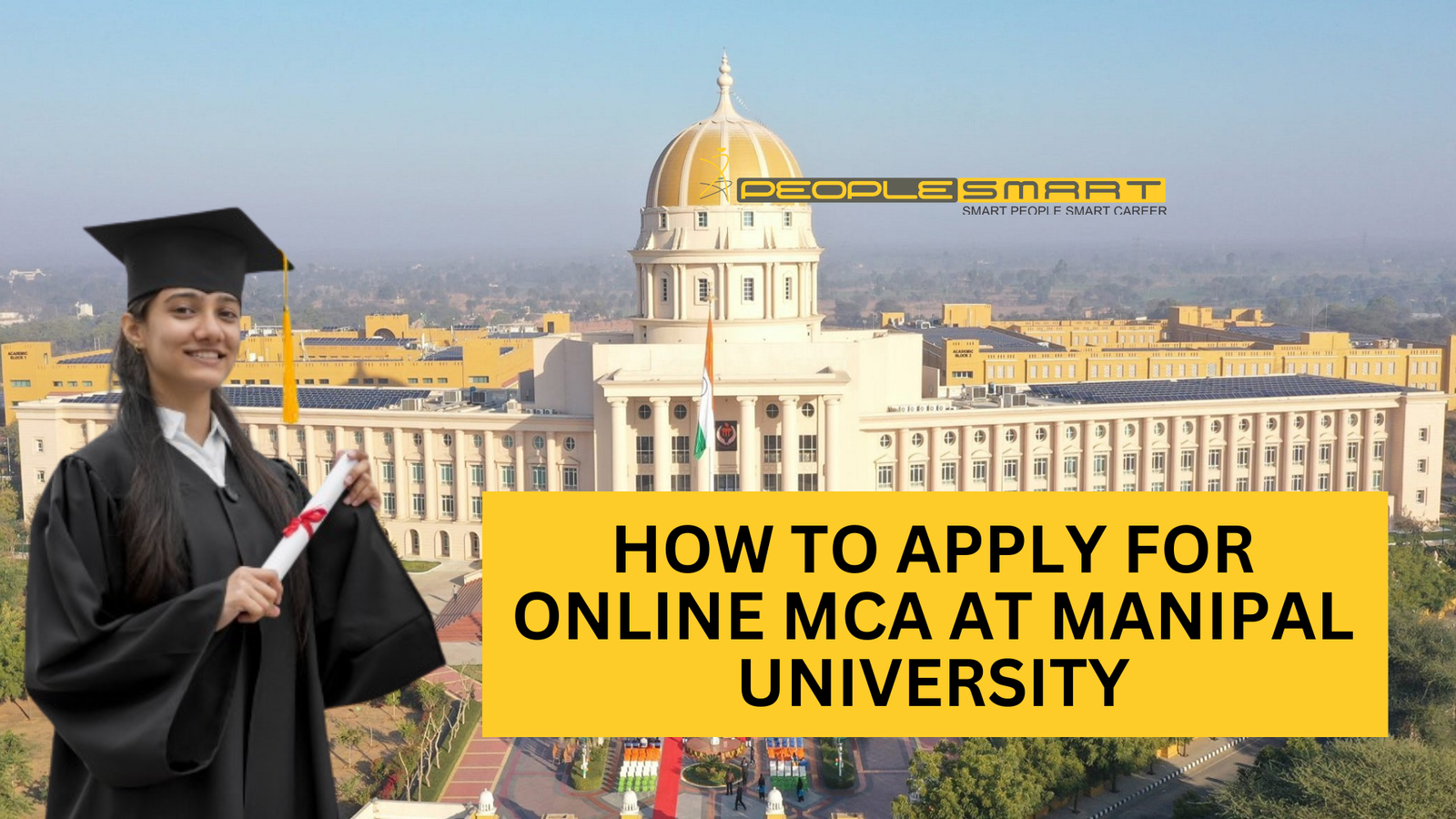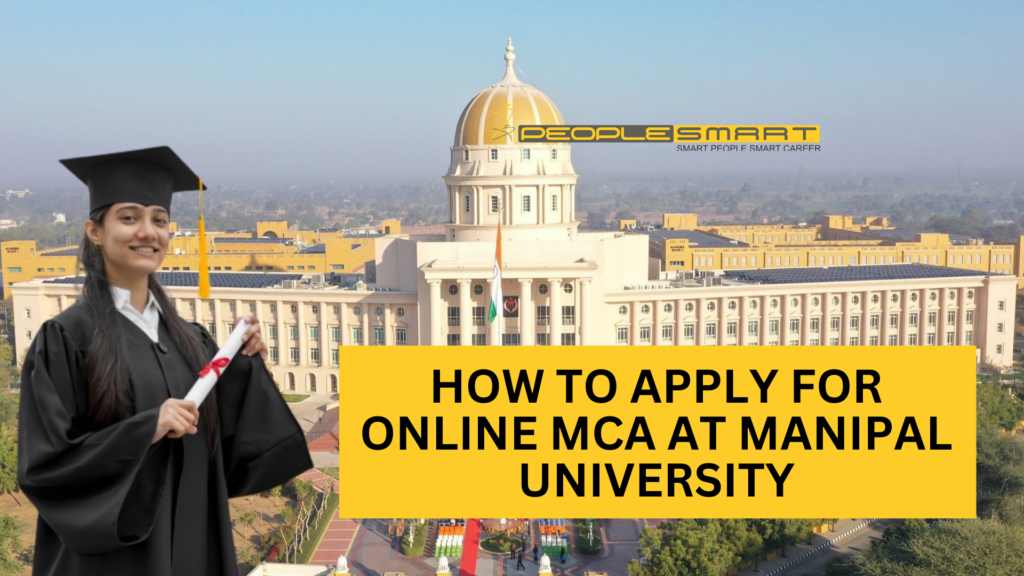 Ready to take the plunge into the world of Online MCA With Manipal University? Here's a quick recap of the application process:
Visit the official website of Manipal University.
Fill out the online application form completely and accurately.
Check the eligibility criteria and ensure you meet them.
Prepare for the entrance examination to secure your spot in the program.
Review the Manipal University MCA fees to plan your finances accordingly.
Pursuing an Online MCA from Manipal University is a wise choice for those looking to advance their career in computer applications. With a flexible schedule, excellent placement opportunities, and a globally recognized degree, you'll be well on your way to success. Don't hesitate—apply today and embark on your journey to becoming a skilled computer application professional!