Bachelor of Business Administration- Advertising and Branding Online Degree Programme Jain University Bangalore
Online (BBA  in Advertising and Branding ) is a study revealed that around 71% prefer to purchase products and services from brands that they already know. This means, if your product/service is not a household name, the probability of a consumer picking your product is very low. The probability of you winning a lottery is higher than this. While the lottery is a game of chance, your business is not! Instead of relying on a chance for a customer to pick your product/ service, you need to make a conscious effort to be in your consumers' mind space. And, in order to capture this mind space, you need to build your brand. Building a strong brand would go a long way in creating a positive association between the consumers and your product or service. Effective branding and advertising now decides the success of a brand. With this elective, you will become equipped with the skills to transform your brand and create a niche for it in the market. It will enable you to create and manage brands that resonate with your target audience and thereby create a loyal customer base.
Eligibility
Applicants must have passed in the (10+2) examination from State / CBSE / NIOS / IGCSE / IB / ICSE or any other Board recognized by the State or Central Government.
Students who have passed Class 10 and have successfully completed a recognized 3 years Diploma (10 + 3 Pattern) can also apply.
Candidates who are due to appear in the (10+2) examination are also eligible to apply.
Career Prospects
PR writers
copywriters
Market analyst
Advertising Executive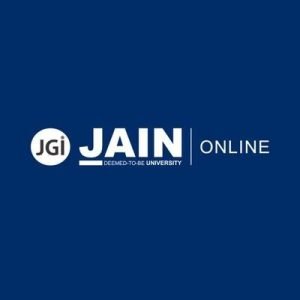 About Jain University Bangalore
JAIN (Deemed-to-be University) ranked among the top universities in India and considered a cerebral destination for students across the world with NAAC 'A' Accredited  in particular, University is  a hub for learning in every sense of the word. The University offers a conducive environment for learning, be it academically or through extracurricular activities. Known for its emphasis on education, entrepreneurship, research and sports, JAIN (Deemed-to-be University) has some of the best minds in the educational and research fields, and centers that inspire entrepreneurship and groundbreaking work to simplify and manage life better.
What makes the University different is its outlook towards life, its values and beliefs. Its ever-evolving and open-minded system and quest for continued success and resilience, has made it one of the top universities in India.
Total Fee
INR 2,40,000/-
Inclusive of all taxes
Fee Per Semester
INR ₹40,000/-
Inclusive of all taxes
No Cost EMI Available
Offering easy financing with no-cost EMI to help you effortlessly fund your education.