Bachelor of Business Administration- Engineering And Project Management Online Degree Programme Jain University Bangalore
Online (BBA  in Engineering and Project Management ) Students graduating from any branch of Engineering either take up a job in a technical organization or pursue entrepreneurial interests in their specialized domain. In either scenario, knowledge and application of management concepts and principles will prove to be a source of competitive advantage. The application of the practice of management to the practice of engineering is popularly known as Engineering Management. An engineer with knowledge of management will have a significant edge over professionals with only technical knowledge. This unique combination of management and technical skills right at the onset of one's career will enable faster progression into managerial roles while being able to provide technical guidance. Such dual skilled engineers whom we popularly refer to as Management engineers are ideally positioned to leverage their understanding of management principles to improve both efficiency and effectiveness of work processes in an engineering enterprise – both in the manufacturing and service sectors. A Management engineer is well suited to oversee, monitor and lead a technical team on account of the administration orientation. The programs in this elective are drawn from all functional areas of management including but not restricted to Marketing, Finance, HR, Quality, Operations and Technology Management.
Eligibility
Applicants must have passed in the (10+2) examination from State / CBSE / NIOS / IGCSE / IB / ICSE or any other Board recognized by the State or Central Government.
Students who have passed Class 10 and have successfully completed a recognized 3 years Diploma (10 + 3 Pattern) can also apply.
Candidates who are due to appear in the (10+2) examination are also eligible to apply.
Career Prospects
Project Manager 
Executive Project Manager 
Design Delivery Manager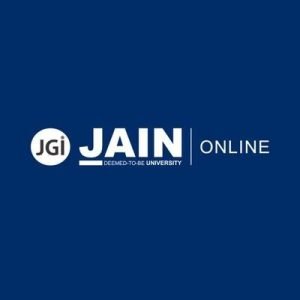 About Jain University Bangalore
JAIN (Deemed-to-be University) ranked among the top universities in India and considered a cerebral destination for students across the world with NAAC 'A' Accredited  in particular, University is  a hub for learning in every sense of the word. The University offers a conducive environment for learning, be it academically or through extracurricular activities. Known for its emphasis on education, entrepreneurship, research and sports, JAIN (Deemed-to-be University) has some of the best minds in the educational and research fields, and centers that inspire entrepreneurship and groundbreaking work to simplify and manage life better.
What makes the University different is its outlook towards life, its values and beliefs. Its ever-evolving and open-minded system and quest for continued success and resilience, has made it one of the top universities in India.
Total Fee
INR 150,000/-
Inclusive of all taxes
Fee Per Semester
INR ₹25,000/-
Inclusive of all taxes
No Cost EMI Available
Offering easy financing with no-cost EMI to help you effortlessly fund your education.