Bachelor of Business Administration- International Management Online Degree Programme Jain University Bangalore
Online (BBA  in International Finance) The Association of Chartered Certified Accountants (ACCA) qualification opens door to a successful career in accounting and finance across industries and countries. As on date, ACCA is a 116 year old diverse body of more than 219,000 members and 527,000 students in 179 countries. ACCA opens door to an exciting and highly rewarding accounting and finance career. Along with equipping you with technical skills, the program curriculum will drive you to think strategically with professional and ethical values to enable you to take your organization forward. The ACCA qualification is recognized and extremely respected especially in the fields of investment banking, management, and consulting. It provides an opportunity to work in several technical areas including Audit and Assurance, Corporate Reporting, Financial Management, Tax, Governance, and Ethics. A BBA combined with a professional ACCA certification will aid in commencing your career in finance with a firm footing opening up avenues both nationally and internationally.
Eligibility
Applicants must have passed in the (10+2) examination from State / CBSE / NIOS / IGCSE / IB / ICSE or any other Board recognized by the State or Central Government.
Students who have passed Class 10 and have successfully completed a recognized 3 years Diploma (10 + 3 Pattern) can also apply.
Candidates who are due to appear in the (10+2) examination are also eligible to apply.
Career Prospects
Financial Accountant

Management Consultant

Investment Banker

Financial Analyst- Corporate Finance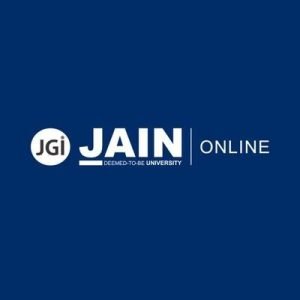 About Jain University Bangalore
JAIN (Deemed-to-be University) ranked among the top universities in India and considered a cerebral destination for students across the world with NAAC 'A' Accredited  in particular, University is  a hub for learning in every sense of the word. The University offers a conducive environment for learning, be it academically or through extracurricular activities. Known for its emphasis on education, entrepreneurship, research and sports, JAIN (Deemed-to-be University) has some of the best minds in the educational and research fields, and centers that inspire entrepreneurship and groundbreaking work to simplify and manage life better.
What makes the University different is its outlook towards life, its values and beliefs. Its ever-evolving and open-minded system and quest for continued success and resilience, has made it one of the top universities in India.
Total Fee
INR 255,000/-
Inclusive of all taxes
Fee Per Semester
INR ₹42,500/-
Inclusive of all taxes
No Cost EMI Available
Offering easy financing with no-cost EMI to help you effortlessly fund your education.