Bachelor of Business Administration- Strategy & Leadership Online Degree Programme Jain University Bangalore
Online (BBA  in Strategy & Leadership ) is Around 63% of millennials believe that their leadership skills are not fully developed, whereas 71% of companies feel that their leaders are incapable of leading the organization into the future. With both employers and employees not being satisfied with the current state of leadership, there is a huge gap that needs to be filled. Given the continuous change, companies are seeking individuals with strategic and innovative minds. To be on par with the changing times, managers and leaders need to develop effective strategies while constantly being on the lookout for resources and competencies that can ramp up growth. Developing these skills will help an individual to grow as a leader and make strategic decisions.
This elective is designed to create the foundation of knowledge and personal capability requisite to lifelong professional learning and career-long success in business leadership. It will help students to develop and execute strategies for various organizations and businesses. It will enable aspirants to gain the competencies required for implementing the organizational strategies and bring in necessary changes to uplift the organization ethically. For those aiming to be a leader in present dynamic organizations, this program might be the first step to consider.
Eligibility
Applicants must have passed in the (10+2) examination from State / CBSE / NIOS / IGCSE / IB / ICSE or any other Board recognized by the State or Central Government.
Students who have passed Class 10 and have successfully completed a recognized 3 years Diploma (10 + 3 Pattern) can also apply.
Candidates who are due to appear in the (10+2) examination are also eligible to apply.
Career Prospects
Human Resources Manager.
Management Specialist
Non-Profit Manager
Research Analyst.
Management Analyst.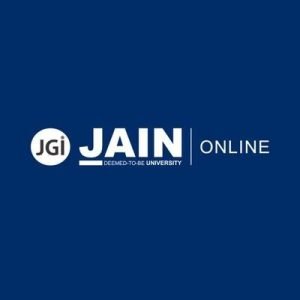 About Jain University Bangalore
JAIN (Deemed-to-be University) ranked among the top universities in India and considered a cerebral destination for students across the world with NAAC 'A' Accredited  in particular, University is  a hub for learning in every sense of the word. The University offers a conducive environment for learning, be it academically or through extracurricular activities. Known for its emphasis on education, entrepreneurship, research and sports, JAIN (Deemed-to-be University) has some of the best minds in the educational and research fields, and centers that inspire entrepreneurship and groundbreaking work to simplify and manage life better.
What makes the University different is its outlook towards life, its values and beliefs. Its ever-evolving and open-minded system and quest for continued success and resilience, has made it one of the top universities in India.
Total Fee
INR 2,40,000/-
Inclusive of all taxes
Fee Per Semester
INR ₹40,000/-
Inclusive of all taxes
No Cost EMI Available
Offering easy financing with no-cost EMI to help you effortlessly fund your education.