Online MBA Healthcare Management Jain University Bangalore
Healthcare Management is the management or administration of healthcare organizations such as hospitals, nursing homes, diagnostic centers, and other allied centers that provide healthcare to the needy.
Healthcare, like any other industry, necessitates management, but it differs in many ways from other industries. The functionality of healthcare ranges from clinical to non-clinical aspects and consequently, healthcare administration has grown in popularity over the last decade. This elective provides students with in-depth knowledge in areas such as patient care management, risk and disaster management, and implementing information technology. Due to Covid-19, we have witnessed that in a short span of two years, technology has revolutionized how healthcare has transformed from in-person consultation to teleconsultation.
Healthcare Management entails everything from one-on-one communication to large group presentations, brainstorming, and, on occasion, public speaking. This is a result-oriented study based on a diverse group of people. Healthcare Managers must collaborate with employees ranging from the lowest to the highest levels of the organization. Our elective prepares the student in the best manner as it covers all the domains of healthcare namely: Clinical, Insurance, Financial, HR, Quality and Information Technology. As such, this is the best program for those who want to learn about the operation of each unit of healthcare. If you want to work in a challenging environment where every situation and encounter is different, Healthcare Management is the elective for you. Healthcare managers are an integral part of the institution that helps in the smooth functioning of the entire organization. Career opportunities would include Quality Manager, Hospital Administrator, Information technology Officer, Operations Manager, etc.
Eligibility
Pass in an Undergraduate (Bachelor) Program of a minimum duration of Three (3) years in any stream from a UGC recognized University, with a
minimum aggregate of 50% or an equivalent letter/numerical grade. A relaxation of 5% shall be given to SC/ST candidates.
Candidates who are in the final semester of the Bachelor Program are also eligible to apply.
Career Prospects
Nursing Home Administrator
Health Care Marketing Manager
Health Insurance Manager
Chief Nursing Officer
Health Information Technology Specialist.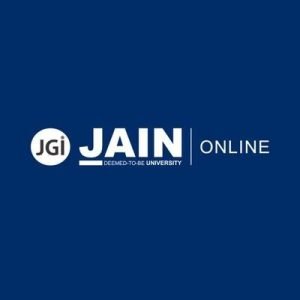 About Jain University Bangalore
JAIN (Deemed-to-be University) ranked among the top universities in India and considered a cerebral destination for students across the world with NAAC 'A' Accredited  in particular, University is  a hub for learning in every sense of the word. The University offers a conducive environment for learning, be it academically or through extracurricular activities. Known for its emphasis on education, entrepreneurship, research and sports, JAIN (Deemed-to-be University) has some of the best minds in the educational and research fields, and centers that inspire entrepreneurship and groundbreaking work to simplify and manage life better.
What makes the University different is its outlook towards life, its values and beliefs. Its ever-evolving and open-minded system and quest for continued success and resilience, has made it one of the top universities in India.
Total Fee
INR 160,000/-
Inclusive of all taxes
Fee Per Semester
INR ₹40,000/-
Inclusive of all taxes
No Cost EMI Available
Offering easy financing with no-cost EMI to help you effortlessly fund your education.