Online M.Com Programme Lovely Professional University Punjab
M.Com is a post graduate level programme ideal for candidates who wish to make a career in banking financial services and insurance (BFSI) as well as accounting and commerce sectors. The programme strengthens the theoretical, analytical and applied knowledge base of commerce.For anyone who has set a goal to work in the finest companies or industries around the world, choosing a degree in commerce discipline can turn out to be a good decision.University tries to make students perfect for job roles coming their way through its Professional Enhancement Programme.
Eligibility
Career Prospects
Marketing Manager
Securities Analyst
Investment Banker
Bank Executive
Wealth Manager
Lecturer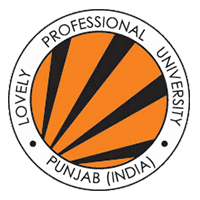 About Lovely Professional University Punjab
Lovely Professional University is one of the premier institutions of international repute and an avant – garde campus spread over 600 acres on the outskirts of Jalandhar City. It is a multi-disciplinary university in India that offers more than 150 programmes. In a short span of time, LPU has earned the right of becoming both, nationally and globally, the most preferred academic institute where quality dissemination of education is a way of life. LPU has to its credit, renowned National and International accreditations and recognitions which are the manifestation of its global standards. LPU is also known for its rich cultural diversity as students hail from all the states of India and almost 39 countries of the world.LPU stands for Lovely Professional University. LPU has been ranked amongst India's top 100 Universities in the NIRF Rankings of Govt. of India consecutively for the last two years and ranked in 1000-1200 band among World's Top Universities by The Times Higher Education World University Rankings 2022.
Total Fee
INR ₹96,000/-
Inclusive of all taxes
Fee Per Semester
INR ₹24,000/-
Inclusive of all taxes