Online MBA "Business Intelligence and AI (Integrated AI Society, UK)" Management Jain University Bangalore
Artificial Intelligence and Business Intelligence have managed to gain immense popularity among managerial aspirants. This program accredited by AI Society International (AISI), UK is conceived in a meticulous manner such that the participants gain knowledge of Artificial Intelligence, Business Intelligence domains and disciplines and, at the same time acquire a wide range of managerial capabilities. AISI is the Global Professional Body for artificial intelligence. AISI is a not-for-profit organization that exists to promote greater awareness, understanding and innovation in artificial intelligence. AISI is fully committed to advancing the study, application and standing of artificial intelligence; and to facilitating collaboration and participation among persons interested in artificial intelligence throughout the world. AISI works with the government, academia and the corporate business houses to promote cooperation, research and employment growth in the artificial intelligence sector. AISI develops the strategic, forward-thinking AI professionals the world needs. As the global professional body for AI, AISI is committed to producing relevant, rigorous and applied research. AISI's recent research shined a spotlight on the ongoing revolution in AI, where the creativity of AI professionals is driving competitive advantage and igniting new opportunities for a wide range of organizations in the future. The research indicates that better user experiences are driving greater organizational intelligence.
Eligibility
Pass in an Undergraduate (Bachelor) Program of a minimum duration of Three (3) years in any stream from a UGC recognized University, with a
minimum aggregate of 50% or an equivalent letter/numerical grade. A relaxation of 5% shall be given to SC/ST candidates.
Candidates who are in the final semester of the Bachelor Program are also eligible to apply.
Career Prospects
Machine Learning Engineer.
Data Scientist.
Business Intelligence Developer.
Research Scientist.
Big Data Engineer/Architect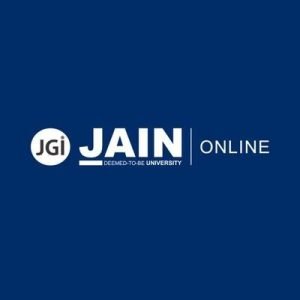 About Jain University Bangalore
JAIN (Deemed-to-be University) ranked among the top universities in India and considered a cerebral destination for students across the world with NAAC 'A' Accredited  in particular, University is  a hub for learning in every sense of the word. The University offers a conducive environment for learning, be it academically or through extracurricular activities. Known for its emphasis on education, entrepreneurship, research and sports, JAIN (Deemed-to-be University) has some of the best minds in the educational and research fields, and centers that inspire entrepreneurship and groundbreaking work to simplify and manage life better.
What makes the University different is its outlook towards life, its values and beliefs. Its ever-evolving and open-minded system and quest for continued success and resilience, has made it one of the top universities in India.
Total Fee
INR ₹200,000/-
Inclusive of all taxes
Fee Per Semester
INR ₹50,000/-
Inclusive of all taxes
No Cost EMI Available
Offering easy financing with no-cost EMI to help you effortlessly fund your education.