Online MBA In Finance Programme Jain University Bangalore
Online (MBA in Finance) Finance, one of the key functions, is the lifeline of any business. A business house runs on money and managing cash flows becomes crucial and critical. Finance has been defined as the art and science of managing money. Companies are relying on finance professionals more than ever to help them effectively manage cash, assets, investments, and business risk. Finance does not just involve numbers and ratios, it also involves analyzing these numbers to turn them into actionable insights. Knowing how to use quantitative data to solve business problems and help make businesses make sound decisions is a skill that will propel one's career. In an online MBA finance program, one can learn to solve organizational problems using established theories and techniques. Though a professional qualification in finance will make one expert in technical aspects what is required in reality is an ability to research, communicate, convince, adapt and be open to shifting one's opinions based on present facts and respond to the rapidly changing environment. Only a management course in finance can provide an apt mix of the diverse abilities required to be a successful finance professional. Studying finance opens up a lot of diverse and exciting career opportunities in the corporate sector, banking, financial institutions, FinTech start-ups, brokerage houses and consultancy/advisory firms. Varied career options include investment banker, financial advisor, financial analyst, risk manager, M&A consultant etc. Though working in the finance domain is challenging, it is very financially rewarding.
Eligibility
Pass in an Undergraduate (Bachelor) Program of a minimum duration of Three (3) years in any stream from a UGC recognized University, with a
minimum aggregate of 50% or an equivalent letter/numerical grade. A relaxation of 5% shall be given to SC/ST candidates.
Candidates who are in the final semester of the Bachelor Program are also eligible to apply.
Career Prospects
Corporate Finance
Portfolio Management
Risk Management
Financial Planning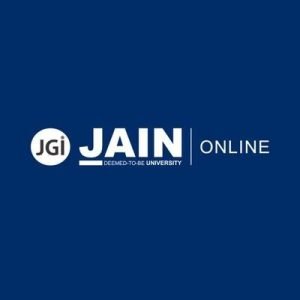 About Jain University Bangalore
JAIN (Deemed-to-be University) ranked among the top universities in India and considered a cerebral destination for students across the world with NAAC 'A' Accredited  in particular, University is  a hub for learning in every sense of the word. The University offers a conducive environment for learning, be it academically or through extracurricular activities. Known for its emphasis on education, entrepreneurship, research and sports, JAIN (Deemed-to-be University) has some of the best minds in the educational and research fields, and centers that inspire entrepreneurship and groundbreaking work to simplify and manage life better.
What makes the University different is its outlook towards life, its values and beliefs. Its ever-evolving and open-minded system and quest for continued success and resilience, has made it one of the top universities in India.
Total Fee
INR 140,000/-
Inclusive of all taxes
Fee Per Semester
INR ₹35,000/-
Inclusive of all taxes
No Cost EMI Available
Offering easy financing with no-cost EMI to help you effortlessly fund your education.