Online MBA In General Management Programme Jain University Bangalore
Online (MBA in General Management)
General Management involves taking care of all managerial activities of a business. The online MBA in general management program is very broad-based and covers all functional areas of management – Finance, Marketing, HRM, Operations, IT and more. This coverage ensures all-round understanding of the business. The aim of this program is to expose a learner to varied management tasks and develop a mindset to drive performance across organization. The multidisciplinary courses equip one with knowledge and skills to build leadership competence.
Eligibility
Pass in an Undergraduate (Bachelor) Program of a minimum duration of Three (3) years in any stream from a UGC recognized University, with a
minimum aggregate of 50% or an equivalent letter/numerical grade. A relaxation of 5% shall be given to SC/ST candidates.
Candidates who are in the final semester of the Bachelor Program are also eligible to apply.
Career Prospects
Marketing Manager. 
Sales Manager.
Financial Manager.
Public Relations Manager
Human Resources Manager
General Manager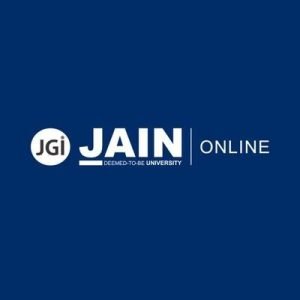 About Jain University Bangalore
JAIN (Deemed-to-be University) ranked among the top universities in India and considered a cerebral destination for students across the world with NAAC 'A' Accredited  in particular, University is  a hub for learning in every sense of the word. The University offers a conducive environment for learning, be it academically or through extracurricular activities. Known for its emphasis on education, entrepreneurship, research and sports, JAIN (Deemed-to-be University) has some of the best minds in the educational and research fields, and centers that inspire entrepreneurship and groundbreaking work to simplify and manage life better.
What makes the University different is its outlook towards life, its values and beliefs. Its ever-evolving and open-minded system and quest for continued success and resilience, has made it one of the top universities in India.
Total Fee
INR 140,000/-
Inclusive of all taxes
Fee Per Semester
INR ₹35,000/-
Inclusive of all taxes
No Cost EMI Available
Offering easy financing with no-cost EMI to help you effortlessly fund your education.