Online MBA Project Management Jain University Bangalore
Project Management is a fascinating subject, especially in India, where continuing economic and social development is happening on a large scale. Project Management is all about developing a structured approach to managing projects.
In Project Management, one gets a holistic and integrated approach to managing projects, exploring both technical and managerial challenges. It not only covers individual project execution but also provides a strategic perspective, demonstrating the means with which to manage projects at both the program and portfolio levels.
Earlier project management was considered exclusively the area of civil and construction management. Today, project management extends far beyond several other sectors including software. Project Management, in the current context, is a complex management challenge requiring not only technical skills but a broad-based set of people skills and financial skills.
As part of the program, learners will be exposed to Project Planning Techniques, Investment Strategies, Resource Allocation, Leadership Skills, Team Building and Conflict Resolution. Another important aspect is the management of stakeholders. The elective will benefit those taking up a career in a corporate organization in any industry sector as well as those starting their own ventures.
Eligibility
Pass in an Undergraduate (Bachelor) Program of a minimum duration of Three (3) years in any stream from a UGC recognized University, with a
minimum aggregate of 50% or an equivalent letter/numerical grade. A relaxation of 5% shall be given to SC/ST candidates.
Candidates who are in the final semester of the Bachelor Program are also eligible to apply.
Career Prospects
Entry-level project management
Project manager
Senior project manager
Director of project management
VP of operations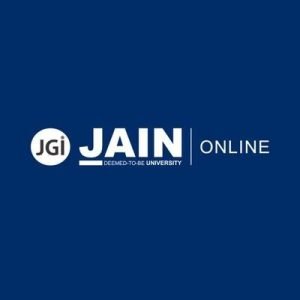 About Jain University Bangalore
JAIN (Deemed-to-be University) ranked among the top universities in India and considered a cerebral destination for students across the world with NAAC 'A' Accredited  in particular, University is  a hub for learning in every sense of the word. The University offers a conducive environment for learning, be it academically or through extracurricular activities. Known for its emphasis on education, entrepreneurship, research and sports, JAIN (Deemed-to-be University) has some of the best minds in the educational and research fields, and centers that inspire entrepreneurship and groundbreaking work to simplify and manage life better.
What makes the University different is its outlook towards life, its values and beliefs. Its ever-evolving and open-minded system and quest for continued success and resilience, has made it one of the top universities in India.
Total Fee
INR 160,000/-
Inclusive of all taxes
Fee Per Semester
INR ₹40,000/-
Inclusive of all taxes
No Cost EMI Available
Offering easy financing with no-cost EMI to help you effortlessly fund your education.