Online MCA Programme Lovely Professional University Punjab
MCA is for students who want to go deeper into the world of computer application development along with learning modern programming language.This programme is inclined towards Application Development and thus has more emphasis on the latest programming languages and tools to develop better and faster applications.University has a unique Professional enhancement programme which focuses on aptitude, reasoning, soft skills and interviewing skills of the student.
Eligibility
BCA/B.Sc. (Computer Science)/B.Sc. (Information Technology)/Bachelor degree in computer science engineering or equivalent
OR

Any Graduation with Computer Science as a subject for three years with Mathematics as one of the subject at Graduation or 10+2 level or equivalent.
OR

B.A. or B.Com. or B.Sc. (any Graduation) with Mathematics as one of the subject at Graduation or 10+2 level or equivalent(with additional bridge courses)

Only B.Tech(Computer Science & Engineering, Information Technology, Electronics & Communication Engineering) candidates need not to study any additional bridge courses. Rest of the B.Tech (any category) candidates need to study additional bridge courses.

Eligibility, admission criteria or any other condition mentioned here in or otherwise for admission to any programme is subject to change as prescribed by the university.
Career Prospects
Data Scientist
Software Engineer
Web Designer
Systems Analyst
Hardware Engineer
Software Developer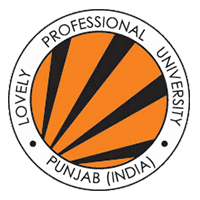 About Lovely Professional University Punjab
Lovely Professional University is one of the premier institutions of international repute and an avant – garde campus spread over 600 acres on the outskirts of Jalandhar City. It is a multi-disciplinary university in India that offers more than 150 programmes. In a short span of time, LPU has earned the right of becoming both, nationally and globally, the most preferred academic institute where quality dissemination of education is a way of life. LPU has to its credit, renowned National and International accreditations and recognitions which are the manifestation of its global standards. LPU is also known for its rich cultural diversity as students hail from all the states of India and almost 39 countries of the world.LPU stands for Lovely Professional University. LPU has been ranked amongst India's top 100 Universities in the NIRF Rankings of Govt. of India consecutively for the last two years and ranked in 1000-1200 band among World's Top Universities by The Times Higher Education World University Rankings 2022.
Total Fee
INR ₹ 1,16,000/-
Inclusive of all taxes
Fee Per Semester
INR ₹29,000/-
Inclusive of all taxes