Online Masters Data Science Programme - Chandigarh University Punjab
The Master's degree programme in Data Science offered by Chandigarh University is a two-year online higher education programme. It has been uniquely positioned to provide you with theoretical knowledge and practical exposure to the fast- transforming field of Data Science.
The courses are designed to deliver in-depth and most-relevant skills in conventional areas of data engineering and analysis such as in businesses, finances, and industrial and scientific research, as well as in relatively newer areas such as in social data analysis, big data, and more. So, whether you want to be a data engineer who handles data in its most raw form, a data scientist who works with different types of data models, or a data analyst who derives and interprets new insights from data; this is the programme for you. Our subject matter experts and industry professionals will keep you engaged with their domain knowledge, relatable examples, simulations, and practical projects. This will guide you through the next two years and groom you into a well-trained data science professional. Are you ready to get started?
Eligibility
Candidate must have completed bachelor's degree in B.A./BCA/B.Sc. (Statistics or Mathematics or Computer Science) /B.E/B.Tech
OR
equivalent undergraduate degree with any one of the following subject Computer Science/ Mathematics/ Statistics from a recognized Board/ University
Career Prospects
Business Intelligence Analyst
Data Mining Engineer
Data Architect
Data Scientist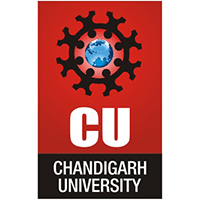 About Chandigarh University Punjab
Chandigarh University Online, the cutting-edge online learning platform of Chandigarh University was created to equip the learners from around the world with an equal opportunity to attain tertiary education as it is available to any regular student with added convenience & flexibility through internet of things. As the technological advancements continue to take place each day, we continue to strengthen our platform for these learners and increase the accessibility of new concepts and emerging technologies for industry specialists and professionals in today's progressive market landscape. We at CU Online not only prepare students for the complexity of digitalization but also condition them for the globally competitive knowledge-based economy.

Our futuristic online learning platform at CU Online provides students with added convenience, flexibility, and a better safety net to pursue tertiary education at a distance. Not only do we make learning valuable and successful when teaching virtually, we design and deliver globally recognized remote courses that emphasize work-ready experiential learning to expand professional development opportunities.
Total Fee
INR 1,20,000/-
Inclusive of all taxes
Fee Per Semester
INR 30,000/-
Inclusive of all taxes
No Cost EMI Available
Offering easy financing with no-cost EMI to help you effortlessly fund your education.