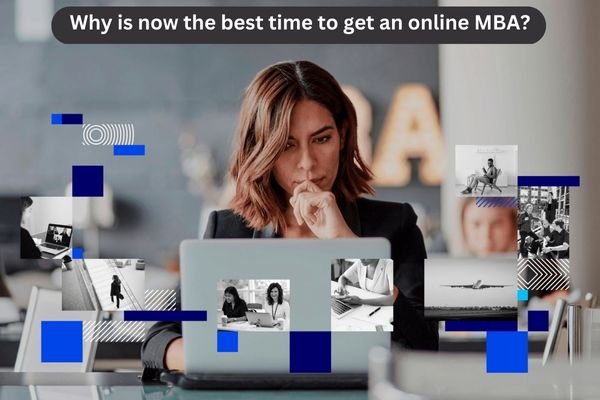 Why Is Now The Best Time To Get An Online MBA?
The best time to get an online MBA? The covid-19 pandemic has hit the world market, healthcare infrastructures, and education immensely. It has changed the way people operate in business and carries out their education from various institutes. Elementary, high school, or even colleges, every dynamic is shifting its way to the digital platform rather than traditional classrooms.
The digital platform provides better access, new advanced learning, and going beyond the course curriculum.  As a result, this makes it the "right time" to get an online MBA degree. Online MBA degrees have come along a long way in the few decades. Students and teachers are collaborating online to exchange knowledge while everyone is confined to their homes, using tools like Zoom and Google Meet.
Many academic institutions have stepped up to provide online MBA programs. Not only that, but online MBA programs also offer a range of specialties. As a result, you can choose the specialized course you want for your MBA. In addition, there are many other good reasons to enroll in an online MBA program this year.
The best time to get an online MBA?
With an Online MBA program, you can enjoy immense flexibility, get a higher level of affordability and also build lifelong connections with people all over the world having diverse experiences and streams.
Conclusion:
The MBA is one advanced degree that has long been accessible online. And now might be the right time to pursue an online MBA to advance your career or switch careers, given how the economy is suffering and how slowly businesses and offices are opening or returning to normal if they do open. An MBA is an excellent tool whether you want to manage your own online business, launch a physical business, or increase your marketability as a corporate professional. Additionally, there are numerous varieties of online MBA programs available nowadays. Go and get yourself enrolled now!