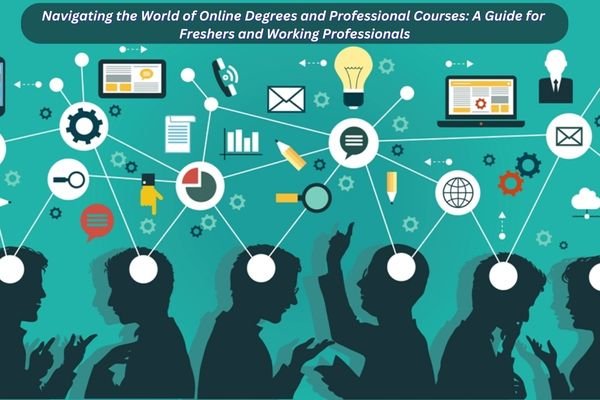 Navigating the World of Online Degrees and Professional Courses: A Guide for Freshers and Working Professionals
A professional course is a type of educational program that is designed to provide individuals with the knowledge, skills, and credentials needed to pursue a specific profession or career. These courses are often offered by universities, technical schools, and other educational institutions and may include hands-on training, internships, and other practical experiences. With advancements in Edtech and new provisions rolled out by the Indian Government, virtual learning has become an easy way to pursue these professional courses.
An online degree, also known as a distance learning degree, is a type of educational program completed entirely over the internet. These programs allow students to earn a degree from a college or university without attending classes on campus. In addition to online degrees, other professional courses and certificate courses can be completed online.
At present, India's top 15% of colleges and universities, like Jain University, LPU, Manipal University, D.Y. Patil university, IIT Patna
, etc., are offering online degree courses. They all are accredited by National Assessment and Accreditation Council (NAAC) and ranked A+ by NAAC.
Online degrees are becoming increasingly popular as they offer a more flexible and convenient way to pursue higher education. They are ideal for students who cannot attend traditional on-campus classes, such as working professionals or those with family obligations.
But, before you make up your mind about pursuing an online degree over offline courses, we need to discuss how it can benefit both freshers and working professionals:
A Guide to Online Education Advantages
Variety:
One of the online education advantages is the wide variety of fields it has to offer. From traditional academic subjects to specialized professional fields. Thus, both freshers and professionals can choose from various options to find a program that best suits their interests and career goals. A guaranteed flexibility to choose the course that can be best for boosting their career. 
Career Advancement:
Online degree programs are often tailored to meet the specific needs of working professionals that can help them advance their careers by providing them with new skills and knowledge. In addition, a working professional's busy and demanding schedule highlights the advantages of distance learning over regular on-campus courses.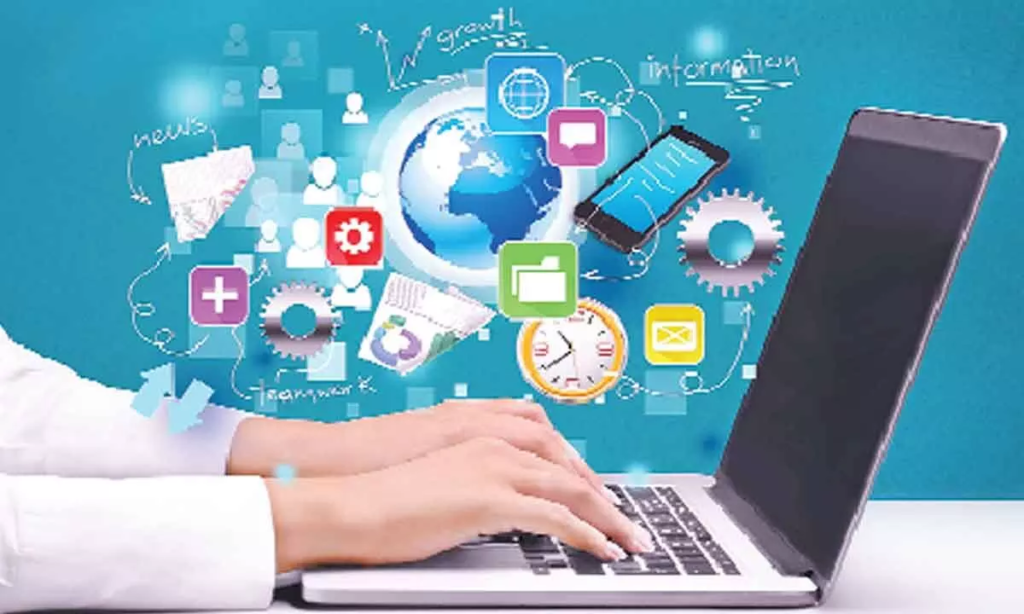 Networking:
One of the other virtual learning advantages is that it offers great opportunities for students to connect with classmates and instructors worldwide, which can benefit networking and building professional connections. Thus, enabling freshers to connect with alumni worldwide to map their careers better based on practical guidance and experiences.
Technology skills:
Online degrees often require students to have a certain level of technical skills, such as the ability to use learning management systems, email, and other online tools. However, with the current scenario of constant progression in Edtech, it becomes important for freshers to amp up their technical skills. And online courses can be a great start for this. 
Conclusion
Thus, considering all the above-discussed online education advantages,  we can sum up that this medium can be a great way for you as a fresher and working professional to improve your skills and advance your career. They provide an opportunity to learn new skills, stay current with industry trends, and gain a competitive edge in the job market. Get help from industry expert mentors and coaches if you want to learn more or get a personalized career map. For more, visit us at <https://peoplesmart.in/>